Latest Updates
30 MAR 2023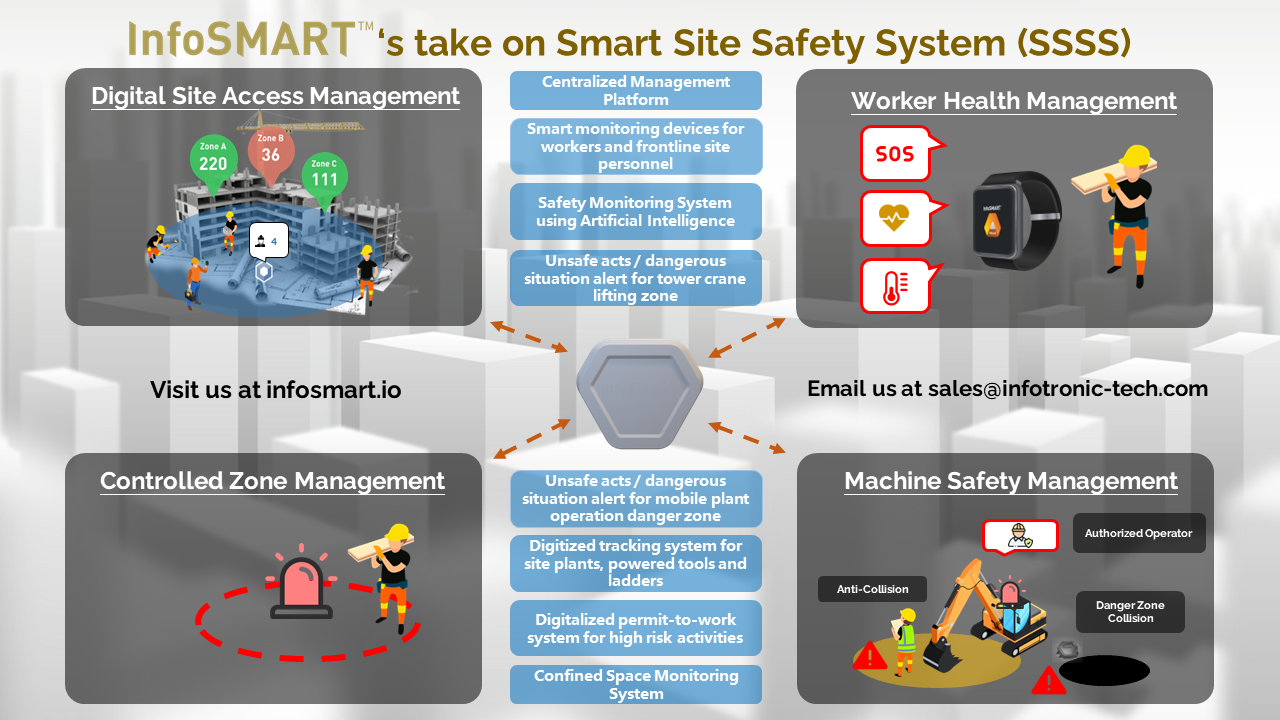 ActiveSafety
【IoT Specialist InfoSMART on SSSS】
Attention all readers! Have you heard about the Development Bureau, Hong Kong SAR Government's newly implemented Smart Site Safety System (SSSS)? This innovative system is revolutionizing the construction industry by leveraging #IoT technology to improve site safety, efficiency, and productivity.
As a company that specializes in IoT solutions, we are excited to see the SSSS in action. Our expertise in IoT #technology sets us apart from digital systems that are dashboard-centric, as our solutions focus on the interconnectedness and real-time data analysis that is essential for the success of the #SSSS.
As the demand for IoT solutions continues to grow in the construction industry, we are proud to be at the forefront of this movement. Contact us to learn more about how we can help implement IoT solutions that will drive efficiency, productivity, and safety in your #construction projects.
technology, success, AIoT, SiteSafety, SSSS, SafetyFirst, InfoSMART, ConstructionInnovation, ConstructionIndustry, Infotronic, SmartConstruction, ActiveSafety, ConfinedSpace, SmartSiteSafetySystem, HongKongConstruction