Latest Updates
20 NOV 2021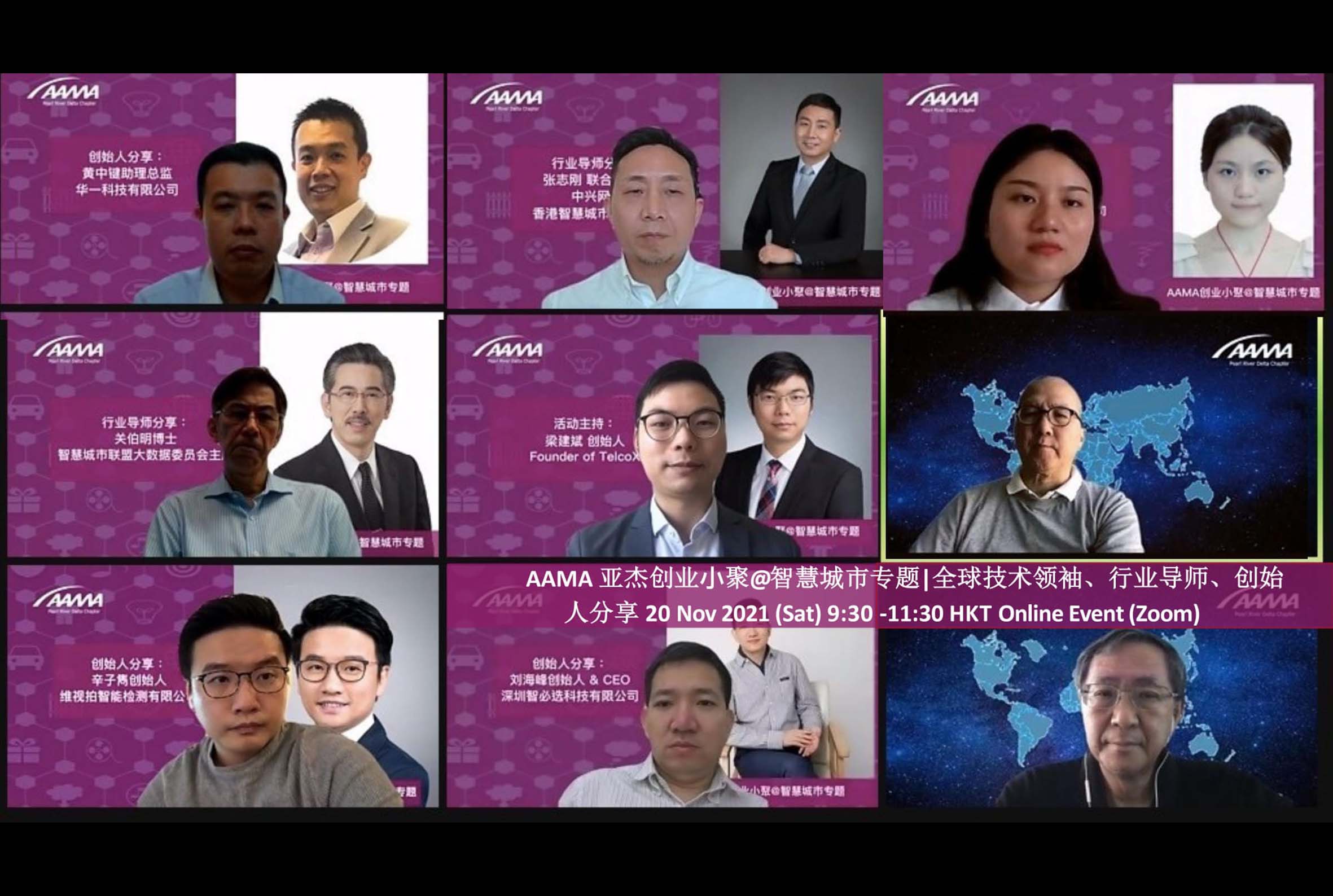 2021
SMART CITY SERIES BY AAMA
Organized by Asia America MultiTechnology Association (AAMA), a AAMA Meetup was held on 20 November, highlighting the topic of Digitalization and Smart City. Successful entrepreneurs, industry experts and technology start-ups were invited to share their insights and hold a panel discussion in the online seminar, including Dr Peter Kwan, Hong Kong well-known information technology expert, Mr. Harris Sun, founder of RaSpect, Chairman of the AAMA Cradle Program Executive Committee, Mr. Lawrence Yee, etc.
AAMA aims to create, congregate and sustain the relationships, forums and principles valuable for the seeding and scaling of technology, innovation and their value chain, across technology and innovation centers worldwide.
Our Assistant Director David Wong, was invited to share an inspirational speech on the IoC (Internet of Things in Construction) market, IoT solutions and business model of ITT. With all the valuable sharing from major professionals in the industry, the webinar works as an ideal platform to facilitate start-ups succeed in their business and cultivate future technology business leaders.