New Low Density Residential Development 1
Wong Ma Kok Road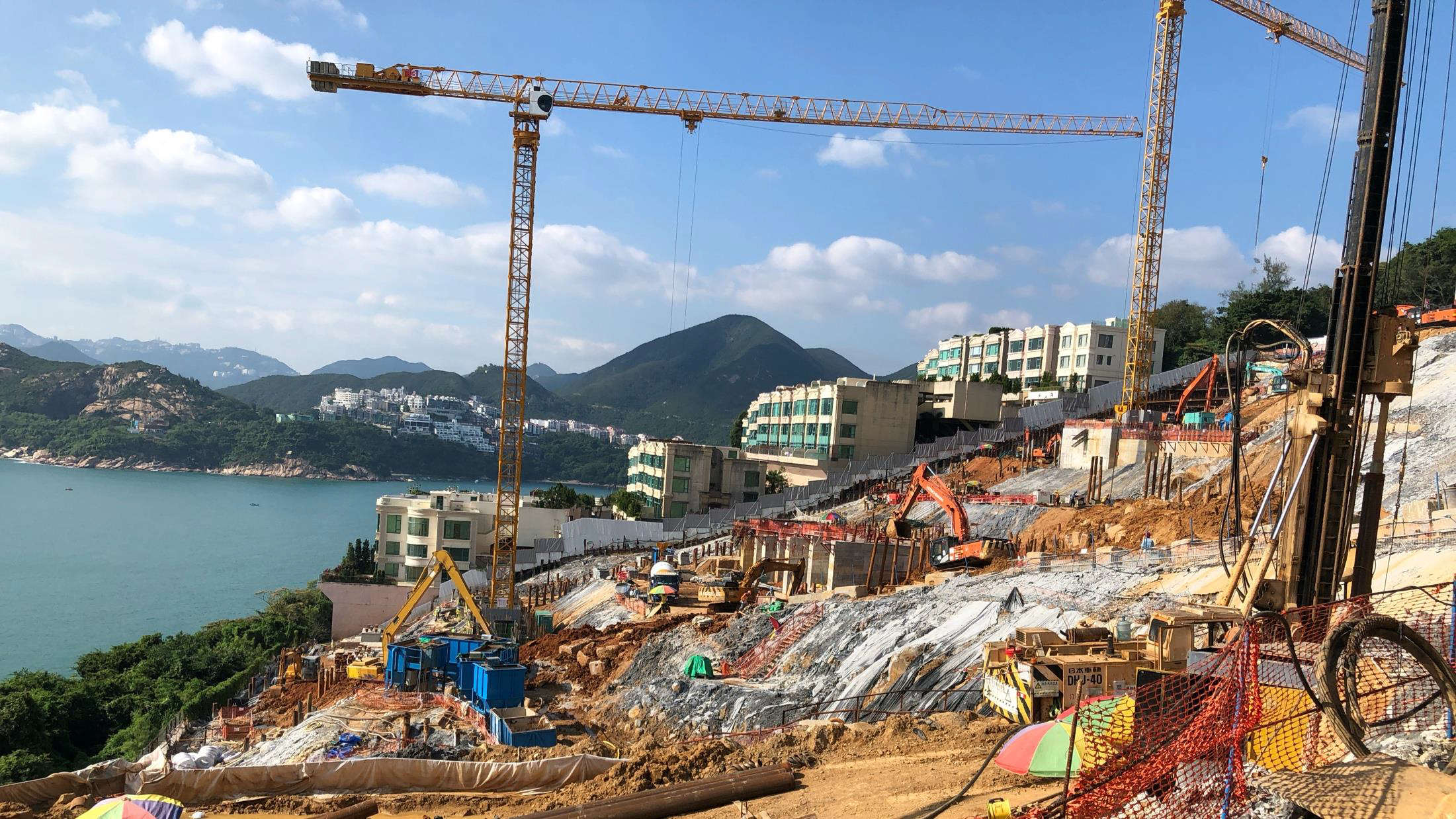 Pain Point
The project is a low density deluxe residential development with much road construction and slope work. It is not a typical building construction project as much civil work is involved.
Many precast façade parts are manufactured in factory and delivered from China factory to Site for construction. Management needs to make sure the factory production schedule in line with the master program.
Many construction machines, such as excavators, bulldozers, etc., are used for external work at different areas of site. Management needs to fully utilize all machines in order to avoid idling for cost control, and needs to enhance the work force management to the workers as well as safety monitoring.
Solution
Façade Monitoring System is set up to monitor the production status in China factory and the transportation status from China to H.K. Management can simply review the real time status of each precast part remotely at any time through the cloud-based platform. The construction work progress can be monitored closely.
Attend System is deployed to monitor the workers at different working zones. Management can comprehensively have real time details of workers at different zones through the system dashboard, including names, trades and workers' zoning histories, for effective work force management. It can also help the Safety Officers for safety concerns on those workers not related with external & slope work and danger zones but state in these areas.
Moving machine monitoring devices can be fixed at the construction machines for collecting real time data to the Resource Monitoring System, including locations and operation status of all machines at different areas. Management can therefore have sufficient information to allocate the tasks for all machines effectively and to avoid idling for cost control.
Achievement
InfoSMART™ Systems (Attend, Façade and Recourse Monitoring Systems) do not change the trade & workers' practice and do not affect the work sequence, but can effectively collect real-time data for Management's monitoring and fast decision making.
The overall project tasks could be accomplished ahead of the schedule through effective progress monitoring and work force control, and full utilization of construction machines.